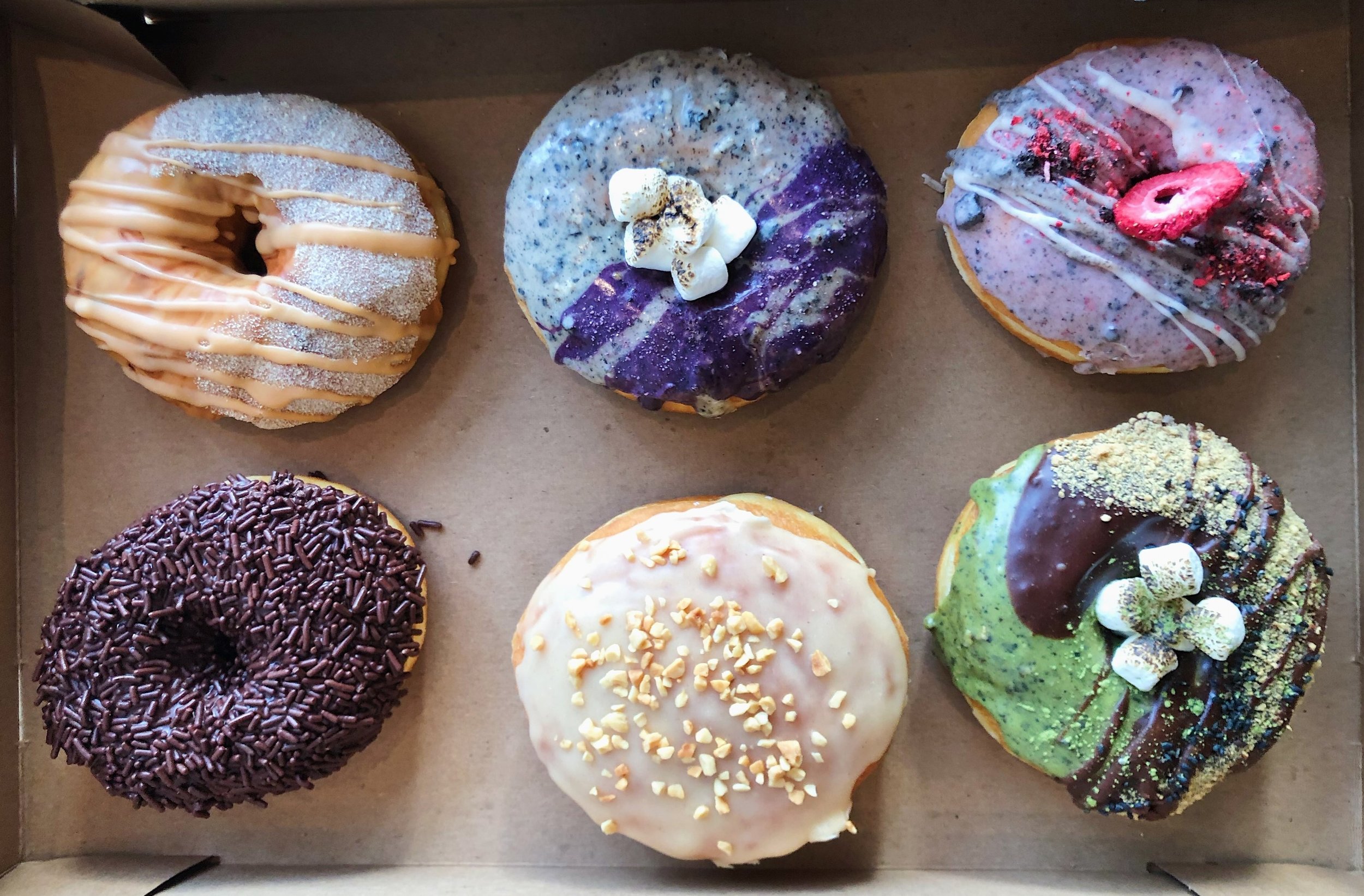 Whether you're from Seattle, you've recently moved here, or you're just visiting, you're bound to hear of the "Seattle Freeze." Don't know it? Let me enlighten you. The "Seattle Freeze" is basically Seattleites being, um, not too happy about all of the newcomers. As a result, you may not get a ton of eye contact or "hellos" when walking down the street or into a coffee shop. Don't worry, it's not you, it's them.
Darren McGill and Kryse Martin-McGill took a clever spin on the phenomenon, opening up Georgetown doughnut and soft serve shop Seattle Freeze. Smart, right?
Clever because they're serving up frozen treats; however, it's their doughnuts that are really stealing the show. Open 12-10 p.m. Tuesday-Sunday, the doughnuts are made daily and each batch features a different lineup.
I'm not talking glazed old fashioned or maple long John; this daring duo is breaking the mold with their innovative flavor combinations. Think matcha s'mores, butterscotch root beer, pistachio rose, fruity pebbles with malted milk and endless more. The dough is dense and fresh, and the frosting is never too sweet – fitting for the name, of course.
These doughnuts not only taste good, but they're lookers, too. Decked out in confetti, topped with toasted marshmallows, drizzled in black sesame or dusted in crushed candy, the colors and textures always make for an artistic display – whether you're grabbing one of a half dozen.
The storefront may be small, but they've got a great playlist and solid artwork, so it's doable for an afternoon working sesh. One downfall – you'll have to grab your coffee from next door.